My guilty pleasure? Chocolate. Most definitely chocolate. And to make it even worse, I always crave it at night. I came across this sinful recipe that I just had to share!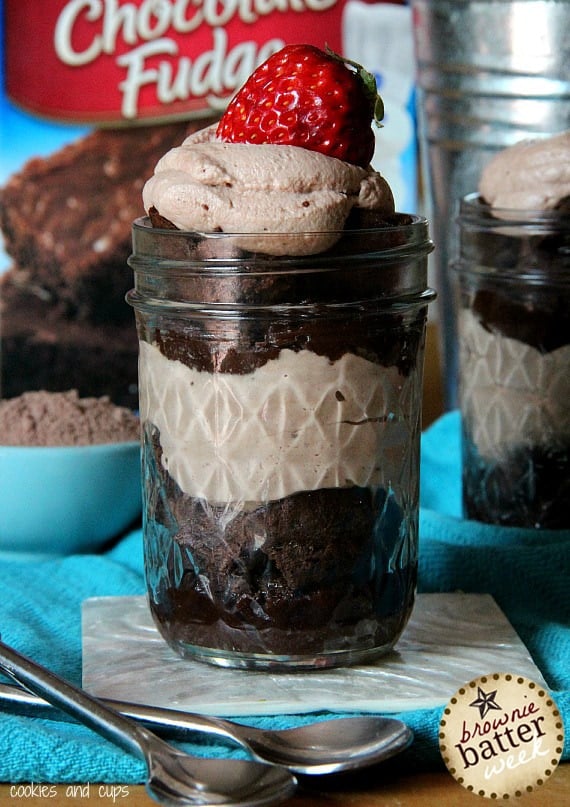 Start by making any brownie of your choice, whether it be from a box or made from scratch, and break them up into smaller bits.
Then you will have to make your brownie batter whipped cream.
1. Add 1 pint of heavy whipping cream & 1 cup of dry brownie mix into a large mixing bowl.
2. Whip together for 2-3 minutes & BAM! You have brownie batter whipped cream.
Next, prepare your egg-free brownie batter
1. Mix together 2 1/2 cups dry brownie mix, 2 Tbsp vegetable oil, and 3-4 Tbsp waterin a medium sized mixing bowl until smooth.
And finally, ASSEMBLE!
1. In a small jar, layer the brownie pieces, brownie batter, and brownie batter whipped cream.
2. Repeat this process until the jar is full.